If what you are looking for is a Premium experience we recommend the rental of luxury yachts in Santa Eulalia, Ibiza . You can enjoy all its corners and paradisiacal beaches from a luxury boat with all kinds of resources to make the experience unforgettable. You can rent yachts with skipper in Ibiza or without it, you decide. As you decide who you want to miss on board our yachts, if with your family, your partner, your friends … Our yachts have avant-garde designs and are very careful to transport you to a true luxury experience.
How many times have we thought that we deserve a whim and for a thousand reasons in the end we never give it to us, this is your opportunity to carry out one of your dreams, get to know Ibiza and enjoy it in a different way with Moana Smart Charter Ibiza. Do not think more, we assure you that you will end up repeating the experience. Take advantage of the offer from September 1 to 15, because we will have available in our reservation store a very reduced wreck of the astondoa 66 this yacht has a capacity for 10 passengers and in the price is included the service of skipper, insurance against all risks, mooring In base port, snacks and welcome drinks. You already know from 1 Sep – 15 Sep: € 18,500 / week and 1 day (10h – 20h): € 4,250 / day VAT included. Do not miss the yacht of your dreams at a super price.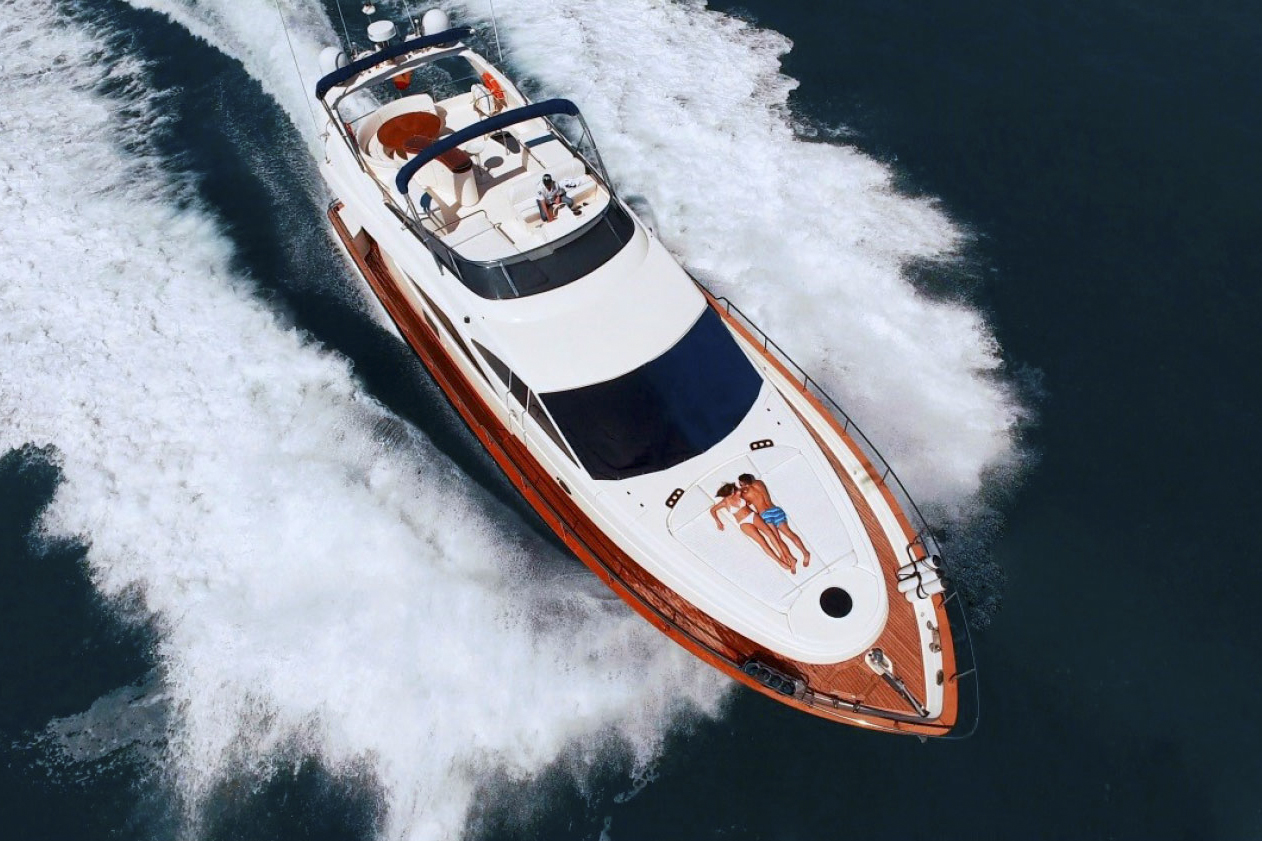 In Moana we are going to talk about two other luxury yachts in Ibiza, because we want you to know them a little better and understand that thanks to their characteristics few things can be missing once you get on them.
RIVA DOLCE VITA 70 RENTAL
This yacht has a length of 21.22 m. and a length of 5.37 m. with a capacity for 12 people, an ideal size for both long trips and cruises, as well as for days of small getaways during the holiday period. Its design makes each space completely functional, practical and simple while sophisticated taking care of every little detail of the yacht.
Its exterior architecture is elegance and class made boat, combining a sporty style as well as modern, this makes its maneuverability simple and precise.
Your rental includes: 2 crew (captain + sailor), full insurance, mooring in base port, welcome drink and snacks.
Its interior is composed of three double cabins, with crockery, kitchen utensils and many other small details.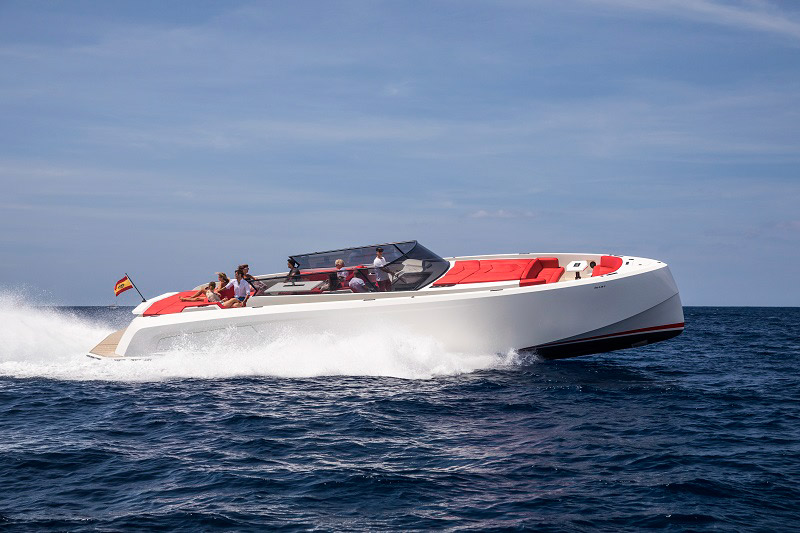 VANQUISH VQ54 RENTAL – DIVA
This yacht offers a wide open deck space, with the possibility of a bimini to obtain additional shade, making delicate and subtle navigation despite reaching high speeds or that time and tide do not accompany. Its length is 16.5 m., Its length is 4.85 m. with a capacity for 12 people. The VQ54 incorporates all the classic qualities of Vanquish: great maneuverability, cruise comfort and a very elegant, modern and futuristic design. In addition to being a very powerful boat, its engines received the Red Dot Award for its innovative design in 2016. A real luxury at your fingertips.
Among the benefits available are: crew, all-risk insurance, mooring in base port and welcome snacks. Among the services offered are two Seabob and a "water scooter". Its propulsion engine allows you to know in more detail the surface and sea depth while practicing a different and unusual sport that you will love.
Marina Marina Santa Eulalia is located just 14 km away. from the city of Ibiza. Using luxury yacht rental Ibiza you can choose your destination with all the comfort, from little crowded coves to the best known beaches of the island, you choose, but always thinking of Ibiza luxury yachts . The port has moorings for boats, but also has a commercial area where you can find a wide range of restaurants, cafes, exclusive shops, nautical services, bars and unique views of the island.
Whether for the rental of luxury yachts per day in Ibiza or for the rental of luxury yacht Ibiza several days, in Moana Smart Charter Ibiza we bet on an alternative tourism for a different vacation in which you can reconcile with your more adventurous self, not We sell boat trips we offer unique experiences.