In Moana Smart Charter Ibiza , we want to give you sufficient reasons for the decision to undertake this adventure that we offer you is definitive and do not extend the opportunity to know the hidden Ibiza. The trip will be a turning point in your way of seeing life, because we know what we are and we know what you are looking for.
In Moana we believe that our boat rental service in Ibiza is the option that best suits the desires of intrepid dreamers like you, that's why we have selected two of our boats that we are going to talk to you so that you know them in more detail and Start planning and your trip by booking one of them.
If what you are looking for is a Premium experience, we recommend the rental of luxury yachts like this Vanquish VQ48 Lady Thunder . You can enjoy all its corners and paradisiacal beaches from a luxury boat equipped with all the necessary means to make the experience unforgettable. You can rent yachts with skipper in Ibiza or without it, you decide. As you decide with whom you want to share your trip aboard our yachts, if with your family, your partner, your friends, coworkers … Our yachts have avant-garde designs and are very careful to transport you to a true experience of luxury.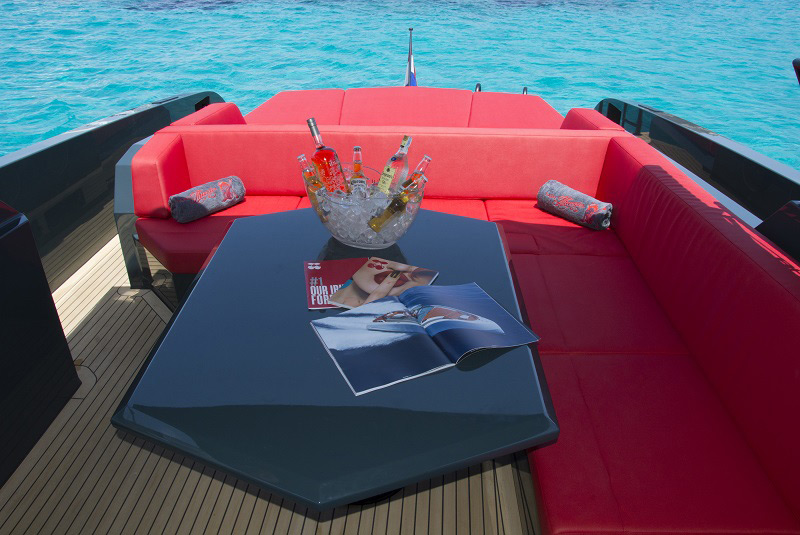 We recommend our CRANCHI 41 , originally from the Italian shipyard Cranchi. It is a sports and aerodynamic model of 12.5 meters in length. Both the exterior and the interior have a functional, modern and extremely comfortable design.Its capacity is for 10 people, its 4 meter beam and its two 2 x 300 hp Volvo Penta engines will make you live your navigation differently, quickly but surely, a trip to your needs.
If you want a perfectly equipped yacht, this is the perfect one for you, it is fully equipped, it has: a cabin, a spacious living room, a bathroom, a kitchen equipped with everything you need for our trip, a shower with bathtub, water supply hot and also, you will have the snorkeling equipment so that you are encouraged to learn more about the marine world.
During the months of June to September you can book our boats with a special discount so you can make your reservation at a great price. It is important to note that, like almost all of our vessels, it includes: all-risk insurance, welcome snack, mooring in base port and experienced boat captain.
Since not everything is going to be boats, in Moana we have many extras that you can hire in isolation or with your boat. You can rent jet skis in Ibiza to complement those boat trips along the coast or just to take a motorcycle ride if you don't need a boat. Alone or with friends, seadoo rental in Ibiza is one of the most demanded activities due to the good temperature of the island and its waters. In a practical, fast and simple way you can enjoy the most secret and hidden corners of the island. A fun experience that you have to live in Ibiza with Moana because doing it differently would mean giving up many of the advantages we have.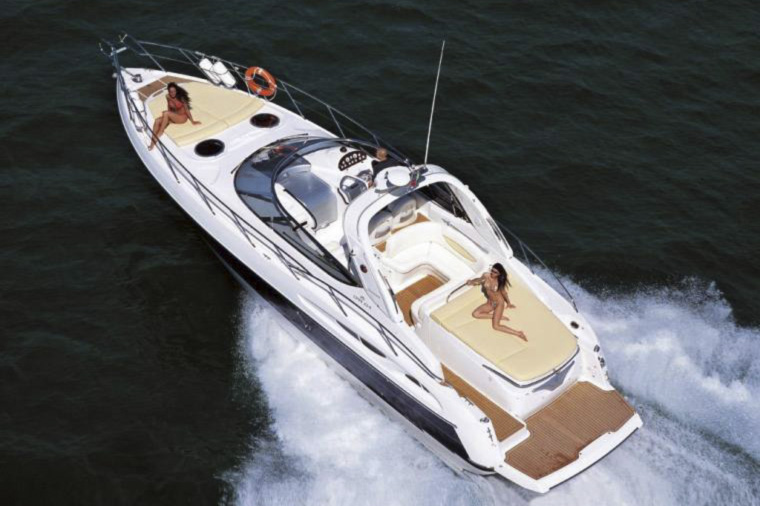 The other offer we want to talk to you about is our jet ski rental in Ibiza YAMAHA FX SVHO . Make a rental of this jet ski in Ibiza and have fun driving and catching waves with a power of 1.812cc, discovering the most daring style of this boat of 3 occupants, one of the most powerful at the same time that you can surely imagine! , breathe and let yourself go …!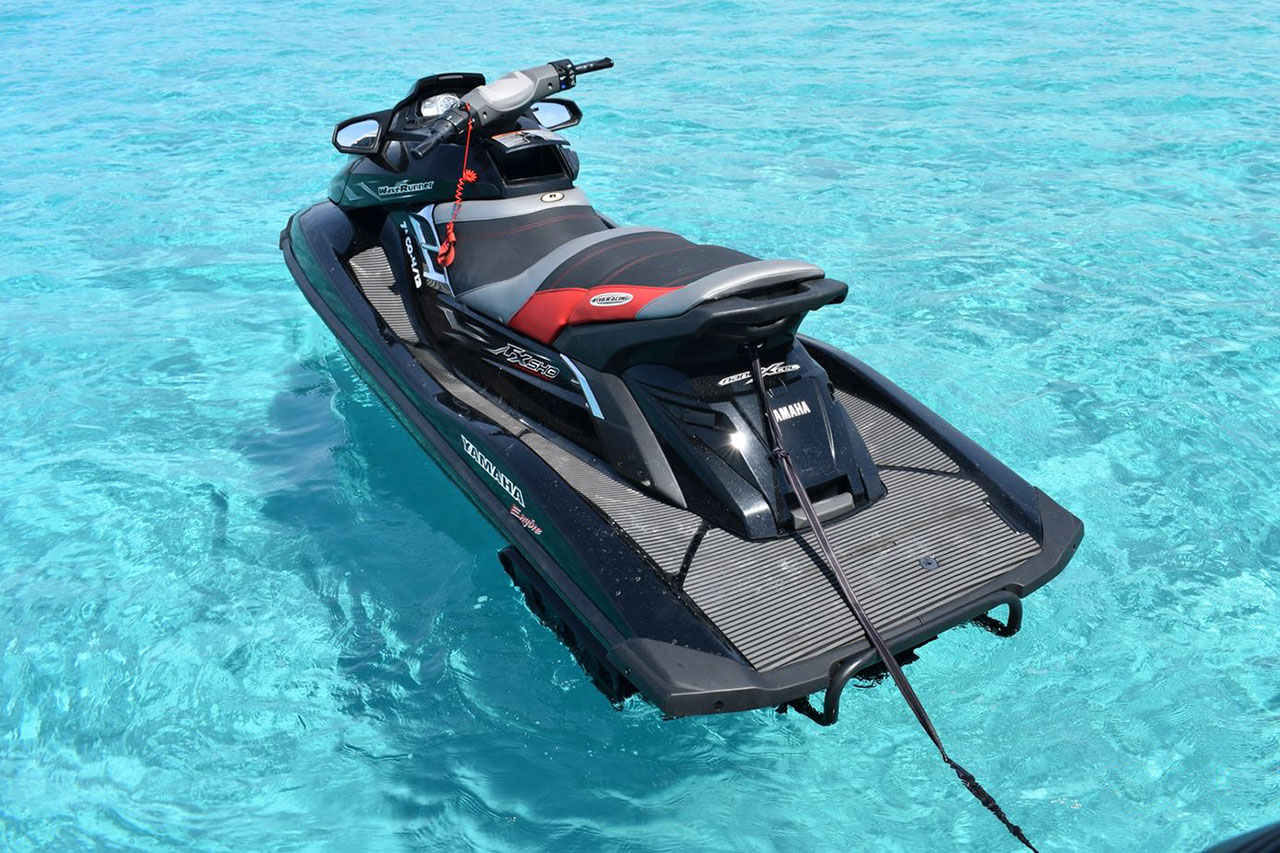 It is the perfect jet ski: an impressive power with a stable, agile and extremely comfortable handling. You can have yourIbiza YAMAHA FX SVHO half-day jet ski rental for very little money, we leave you a photo of our Vanquish VQ43 (Vanquish VQ43 Dutchess  and Vanquish VQ43 Wolf  ) yachts and always remember that our values ​​are clear, we bet on an alternative tourism and we offer the customer a different and unknown Ibiza.