Book the rental of a sailboat in Ibiza and know in first person the advantages of sailing in these boats, remember that sailing boats were the first means of transport of long distances (rivers, lakes, seas). Currently, they have an educational, sports or simply use for leisure purposes (for example, the sailboat rental in Ibiza for days). To this day, in some areas of the Indian Ocean they are still used with a commercial sense.
In Moana we have a wide variety of sailboats, but today we want to recommend the charter in the sailboat Oceanis 393 Clipper in Ibiza. This boat is first of all safe and effective. It has a more stable helmet, deck plans increasingly clear, simpler maneuvers, equipment and customizable interiors. The Oceanis 393 Clipper is a beautiful boat, which has all the necessary equipment to make your holiday the best experience in Ibiza, this boat can make our trip an adventure with maximum safety.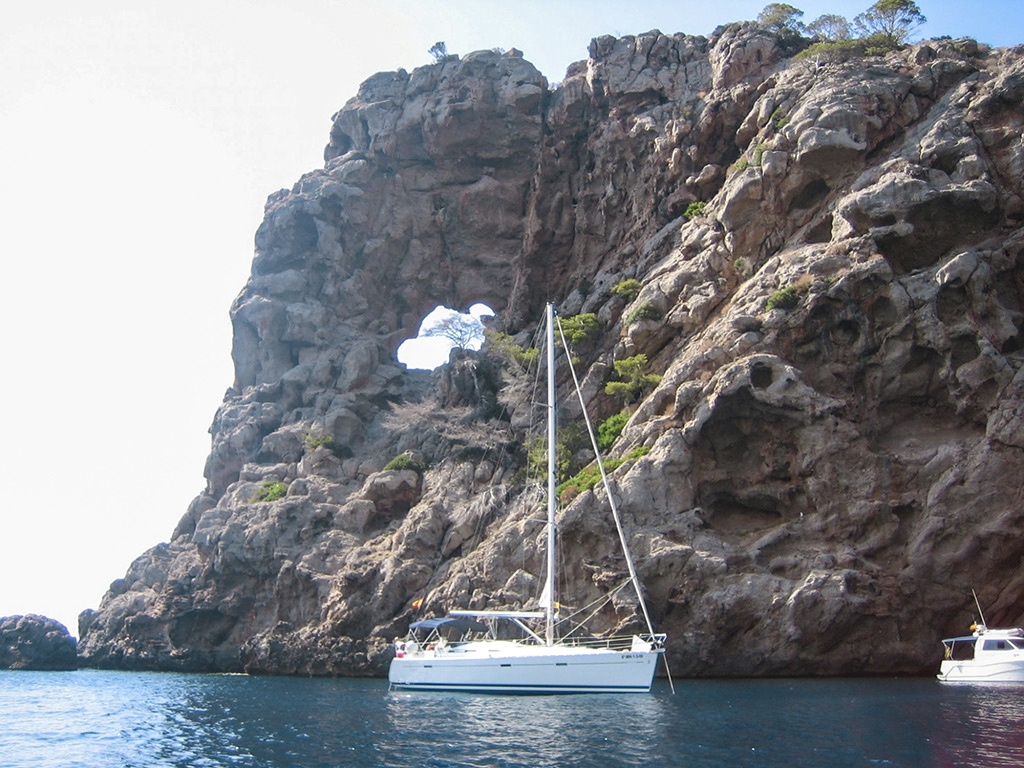 Have you considered visiting Ibiza on a sailboat during your holidays? for that, it is one of the most classic and complete embarkations. Luxury sailboat rental in Ibiza is an unbeatable experience, as you enter in complete harmony with the sea and the wind while leaving behind the coast and you enter the immensity of the ocean.
When you make the reservation or rent of boats and sailboats in Ibiza you can include in the contract the services of a skipper, but if you have the necessary documentation to sail you just have to pay a deposit and we will deliver the boat in perfect condition with the deposit full fuel, if you want to know all the conditions of reservations you can access the Moana booking conditions of the web.
All of Moana's boats have all-inclusive insurance to prevent any unforeseen event from ruining our vacations, as well as having moorings in the best ports of Santa Eulalia del Río, Ibiza. If you decide on one of our boats you can count on a good-coming service with drinks and snacks to liven up your fishing days.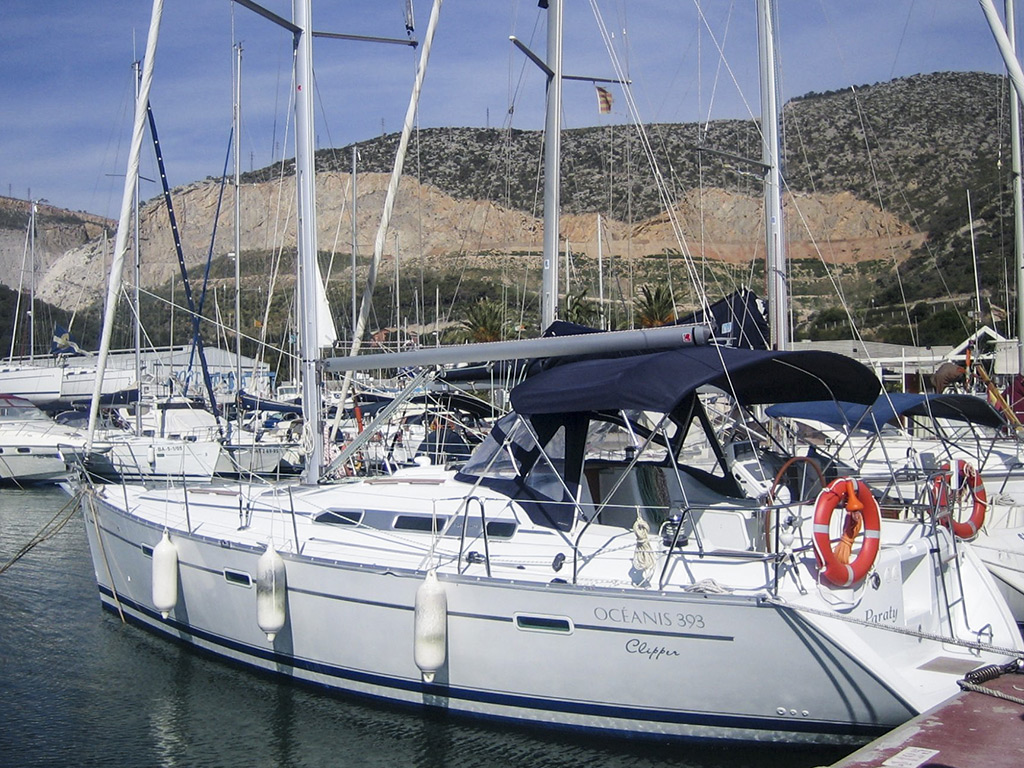 The Oceanis 393 Clipper is equipped with everything you need to enjoy the comfort and convenience you are looking for, so it has two double cabins, two toilets with shower, a convertible lounge, bedding and an extra included: a motorized auxiliary to maximize even more if your security fits and not leave room for undesirable incidents making the trip easier. This sailboat has a capacity for 11 people, so choose your group of friends and embark on a boat trip in Ibiza and live a different and unforgettable experience.
Have fun, rest and enjoy Ibiza with its alternative beaches, visit grottos and activities to have a great time with all the comfort and comfort of the Moana Smart Charter Ibiza boats. If you are looking for a sailboat rental in Santa Eulalia or rent luxury sailboats in Ibiza, we suggest you visit our section of sailboats online, we encourage you to get out of the routine and give yourself a treat that is within your reach If you visit the boat offers in Ibiza we have in Moana Smart Charter Ibiza. Try our charter Ibiza – Formentera on a sailboat Oceanis 393 Clipper and enjoy the hidden island, the most eco-friendly alternative to the planet, forget all your worries and renew yourself inside and out. Make your reservation now and save with our super prices.
Good wind and good sea!