We are less than a week from the arrival of summer and you are not sure what you are going to do with your holidays, for now you only know that you need them, you need to disconnect, relax, enjoy the sun and recharge batteries for the return, as it has been a Long winter, with a lot of work. In Moana we are aware of all this, for that reason we propose you the yacht charter Astondoa 66 in Ibiza and be we who prepare the holiday plan and you just put the desire.
Yacht Charter Astondoa 66 in Ibiza is much more than a yacht ride, in Moana we offer you an authentic opportunity to experience Ibiza in your own way with the Moana experiences. These experiences are aimed at people who simply seek to relax and rest, whether in a couple experience, a family experience or a group experience with friends or co-workers. At Moana we guarantee unique and different experiences, you will want to tell everyone and above all, you will want to repeat them.
Our luxury yacht Astondoa 66 in Ibiza has capacity for 10 people (including the skipper) and has 20 meters of length, you can have a great time in a different way and how you never imagined, thanks to its power and motor you can navigate in the most distant crystalline waters and in that way, know the hidden Ibiza.
Rent an Astondoa 66 yacht in Ibiza and enjoy a luxurious experience. In this large yacht you can find: a living room with television if you want to relax and rest during the trip, also has an elegant lounge-office in case you have a business meeting or if you simply have to do things; a full kitchen fully equipped with fridge, coffee maker and even ground coffee; two cabins with single beds and two more with double beds (each cabin with its own bathroom). Cleaning should not worry, we will put at your disposal a service that will take care of it. Once on deck, relax, have a snack with the free bar that you will have and enjoy the wonderful places while you listen to the best music thanks to the team that has the yacht. The staff of Moana will guide you to the most popular places and will guide you when it comes to selecting restaurants, coves and the most beautiful places on the island.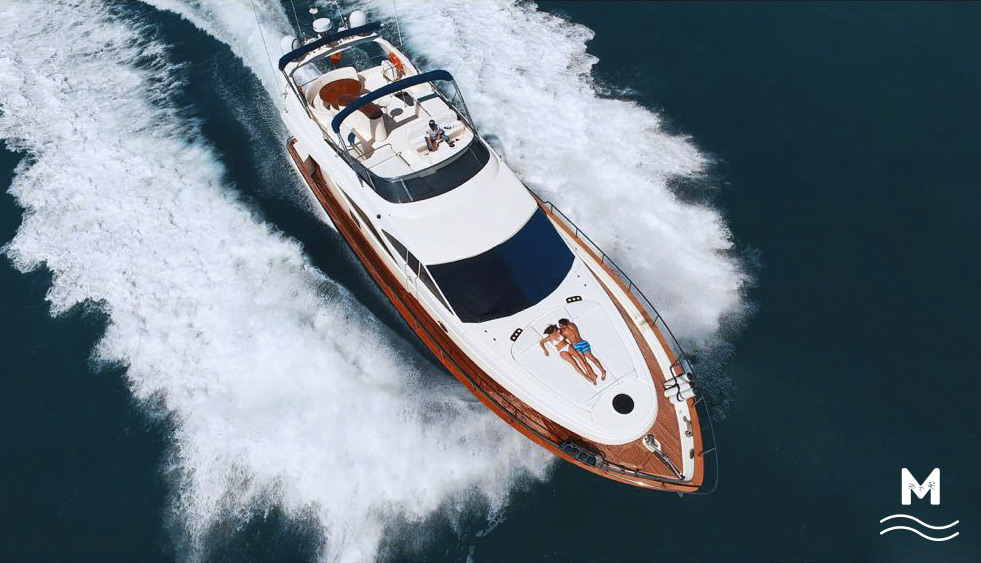 If you want to experience the best in these beaches, we recommend renting Astondoa 66 yacht in Ibiza with a very special offer on the Moana website and if you are looking for a complete service on board, we recommend you hire the services of a skipper, so you can have a more comfortable trip and enjoy the adventure in the first person.
At Moana Smart Charter Ibiza we also know that a trip involves many things that have to be planned: the flight, the transportation to the hotel, the stay … that's why we have services for all your needs, because we want you to enjoy your step as much as possible on the island We show you a different face of Ibiza, the one that does not appear in the guides, alternative places to lose yourself and live unique moments of our hand. In Ibiza there is much more than parties, on this island there are incredible corners, coves and little crowded beaches that will make you fall in love.
Have you ever felt that the sea is so immense that you feel that it slips from your hands and makes you lose track of time? Feel the sea breeze on your face as you sail through the warm waters of the Balearic Sea, the sun's rays in summer, the sensation of comfort in a ship without destination, without hurry, without alarms or watches … that's a Moana experience, you want to live a similar experience in Ibiza, do not hesitate to contact us.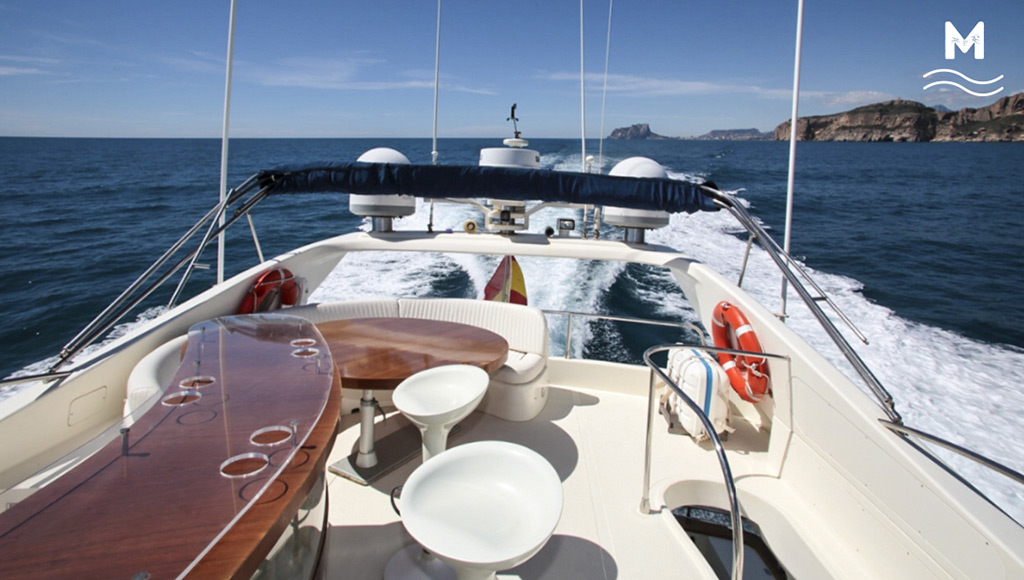 And if our beautiful Astondoa 66 is not a yacht for you, we suggest you to visit our selection of yacht rentals in Ibiza so you can enjoy a yacht charter in Santa Eulalia, Ibiza. Reserve your yacht now because we want you to know that in Moana we do not sell boat trips, we offer you authentic experiences. Our Astondoa 66 is the cure for all your worries, let yourself be seduced by it and it will make you feel the owner of your own destiny.