Christmas is coming and it's time to get down to work with the gifts. It is time to get original and forget about the classic socks, the typical flannel pajamas or the tacky shoes that occupy the attics of all the cabinets in the country. It is time to give a boat ride and be the kings of Christmas.
One of the trends of this Christmas will be to give sailboat trips this summer 2019. And yes, you read correctly. The reservations for summer 2019 in Ibiza are already open and if you want to get the boat you need (both to give at Christmas or for yourself) do not wait for the summer season, go ahead and forget about your holiday until you enjoy them. In addition, if you book now enjoy up to 35% discount on the SACS STRIDER 10 (CELRO) and the SACS SAMURAI 870 (CASSIOPEA).
Depending on the kind of person or the type of gift you want to make, there are a variety of boats to choose from. You can choose to give a sailing trip for two, or give boat trips, give a ride on a yacht in Ibiza etc. Whatever the option you prefer, the boat rental in Ibiza is flexible and adapts to the needs of each client.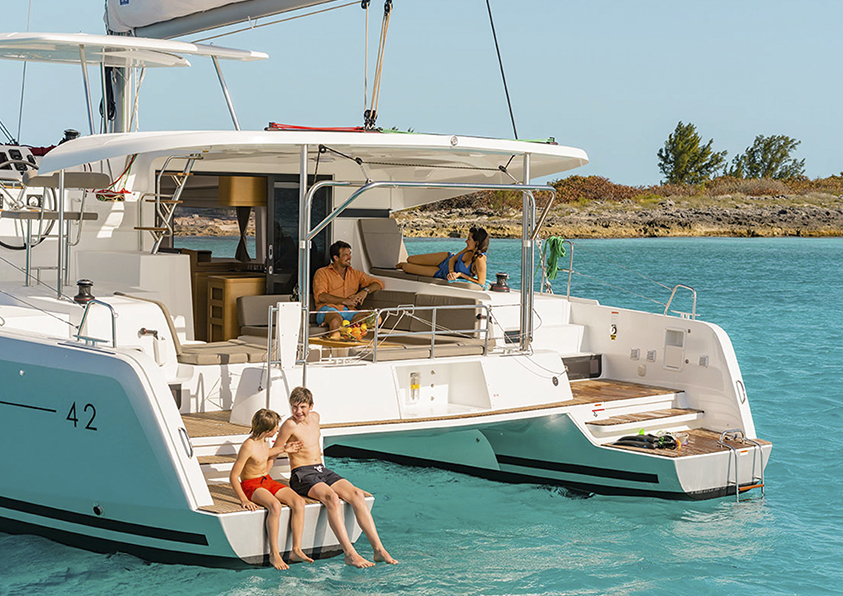 Ibiza has a lot to offer to those who visit it, so in addition to giving a sailboat ride in Ibiza, you can include a variety of activities in your gift and surprise that person or people who deserve it so much. In the water, if it's summer and the good weather accompanies you, you can do many activities, from riding a jet ski through its crystal clear waters in search of some secret cove (there are) to take the snorkel equipment and investigate the seabed in search of the oceanic posidonia. If you prefer you can also relax on the deck of the boat and let yourself go.
They say that life is what happens while we seek happiness without realizing that the present is what counts, therefore, we value the experiences, the unique and unforgettable moments that make life worthwhile and that give us those moments of euphoria and satisfaction, but also of peace and relaxation. That is why giving a sailing trip for two is a romantic night on a boat, which means more than giving a boat experience, ensuring the success of an original gift and, most importantly, ensuring a story, an experience that will go beyond any material gift that you can think of. Because when you remember your life, you do not remember things, you remember moments and we want those moments to be unique and unrepeatable.
What Christmas is nice is to share say the Christmas lovers and what better way to share than to give Ibiza boat ride. An original gift with which you will conquer to whom you give it, even to yourself if you decide to treat yourself and opt for the boat rental in Ibiza. Surprise your family in style with a gift that will not wait, give your partner a special memory or give your parents that vacation they deserve so much, or for whom, the wide variety of boats available adapts to the needs of each client, making each story unique and personal. Because for us, our clients are the protagonists of the film, so we pamper every detail to take into account, so that the experience is unforgettable both for you, for how you have enjoyed it, and for us, for the satisfaction we feel When doing a job well done.