If you are really looking for an unforgettable experience in your holiday, the best option is to rent a boat in Ibiza, as it is one of the smartest options to explore the island and, at the same time, have more possibilities to know the ecological and paradisiacal Ibiza. With Moana Smart Charter you can choose from a wide range of boats that best suits your needs.
¿Why book a boat rental in Ibiza with Moana?
There are a variety of companies that are dedicated to boat rentals in Ibiza, but if you are looking for an eco-friendly experience with the spanish island, we suggest you to take a look at the boat offers of Moana, our prices are supercompetitive and guaranteed. We like to respect what nature offers us and that is why we guarantee that when you rent a boat in Ibiza with Moana, we will take care of reducing waste in all our trips, in addition to using biodegradable or reusable products.
Renting a boat in Ibiza is very simple, but if you are looking for an authentic ecological experience, without plastics and with alternative places, in Moana Smart Charter we invite you to meet in your holidays, the secret Ibiza. In Moana we are great defenders of the Posidonia Oceánica, the plant responsible for ensuring that the sand on the beaches of Ibiza is so clean and its waters are crystal clear. This plant located between Ibiza and Formentera has been declared a World Heritage Site, in addition to serving as a refuge for mollusks, fish and all kinds of marine animals.
At Mona we are committed to a responsible experience with the environment, so that the rental of boats does not pose a risk to the integrity of the Posidonia, since the high number of anchorages that occur on the island without knowledge of this plant is deteriorating its structure and its reproduction. We love Ibiza and we want it to continue being as it is!
If the yacht rental in Ibiza or the boat rental in general is among your plans and at the same time you want to respect the environment and get away from the Ibiza of the tourist and the topics, we can advise you to find places that allow you to carry out water activities alternatives in the sea.
With Moana the boat rental and charter in Ibiza is part of an inimitable experience. It's not a party, it's not an event, it's a lifestyle that goes with you. We put at your disposal all the facilities of the market, so that you only have to worry about making the reservation in our boatrent and enjoying your holidays.
It is very easy to make an online reservation to rent boats in Ibiza with Moana, you just have to follow these simple steps:
1º Enter our website, click on the section of boats and then look for the boat that best suits your expectations, needs and the days of your stay on the beaches of Ibiza.
2º Check the availability of the boat you want to reserve.
3º Choose the extras you want to complement your experience. (You can choose between Paddle surfing, Banana, Seabob or Badeflish).
4º Make the payment of the reservation. (50% of the total amount will be charged).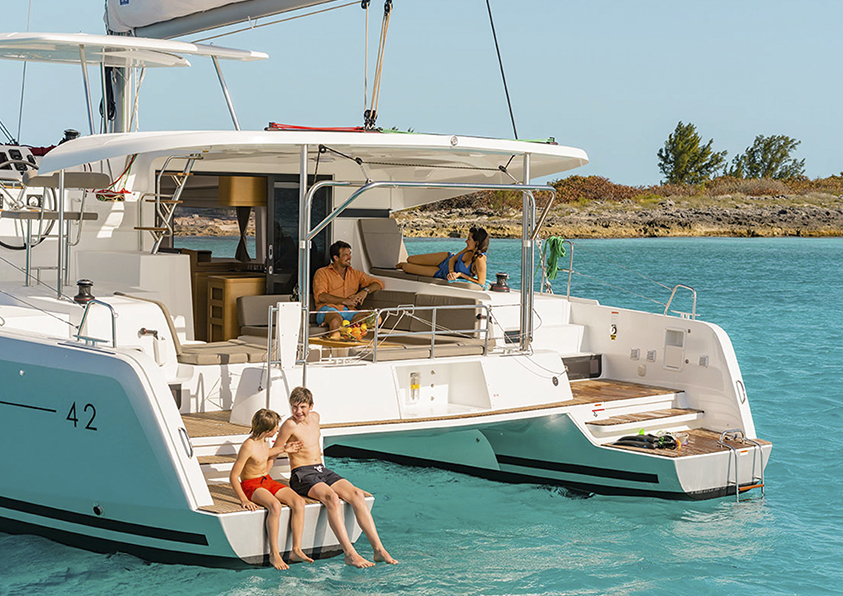 Do not think twice and make your reservation online before it's too late. Live a unique experience and tour the island as a true native of the place, surprising your family, partner or friends. Bet on Moana Smart Charter Ibiza, where we believe in the conservation of biodiversity and respect the environment in which we live.
As Time magazine said at the time: "Do not ruin it. Good planets are hard to find." For that reason from Moana we want you to enjoy, that you fall in love with our beaches, our waters, our island and above all, do it with awareness so that others can enjoy it and also so that you can enjoy it again whenever you want.
You decide what kind of reservation suits you, since there are a variety of very large options, such as:
– Boat rental in Ibiza with skipper
– Boat rental without skipper in Ibiza
– Boat rental in Ibiza for days
– Boat rental without a license in Ibiza
– Yacht rental
– Catamarans rental
– Sailboat rental
If you have any questions, get in touch with us through our website and we will solve all your doubts as quickly as possible. We will love to help you!